December is always a busy month with deadlines to meet before we take a Christmas and New Year break. As you can see from this month's COTA Connections newsletter there has been lots of activity.
Due to its popularity, we have updated the Goodbye Guide. The guide is designed to be a helpful tool in planning and collating important documents and information to ensure that your executor or loved ones can locate this important information at the right time. The guide can be used by anyone and can even be used as a conversation starter. This is now available in a hard copy from COTA (WA) or you can view or print a copy from our website. Click here to view https://www.cotawa.org.au/
This year we hosted our volunteers at the Volunteer Garden party at Government House. This was our way of acknowledging the time and commitment our volunteers make to COTA (WA). Collectively they contribute in many ways across the whole organisation and include the Mall Walk Leaders, our expert presenters on topics such as aged care and cyber-crime, our wonderful Ambassador Emeritus Professor Bob Ziegler and of course, the significant contribution of the COTA (WA) Board, who are all volunteers.
We held our Annual General Meeting on 10 December, where we were honoured to have Australian Senior of the Year John Newnham as our guest speaker. During the President and CEO's report it was It was pleasing to note the success of our year in terms of both the financial result and some of the COVID-19 related responses that saw us develop the At Home Guide. This has been one of our most popular initiatives with around 10,000 copies printed to date.
I'd like to give a special mention to Bettine Heathcote AO, one of our longest serving Board members who stepped down at this year's Annual General Meeting. Bettine has had a very close involvement with the work of COTA for over 30 years which has included work on the Policy Committee of which she was the Chair in Western Australia, representing COTA (WA) on the National Policy Council which she also chaired for several years. During her time on the Board she served as President and Vice President of COTA (WA). In 2012 she was made a Member of the Order of Australia for Service to seniors and the community particularly through the Council on the Ageing. She is an Honorary Life Member of COTA, and on behalf of the Board and staff, I acknowledge and thank Bettine for her outstanding contribution over many years.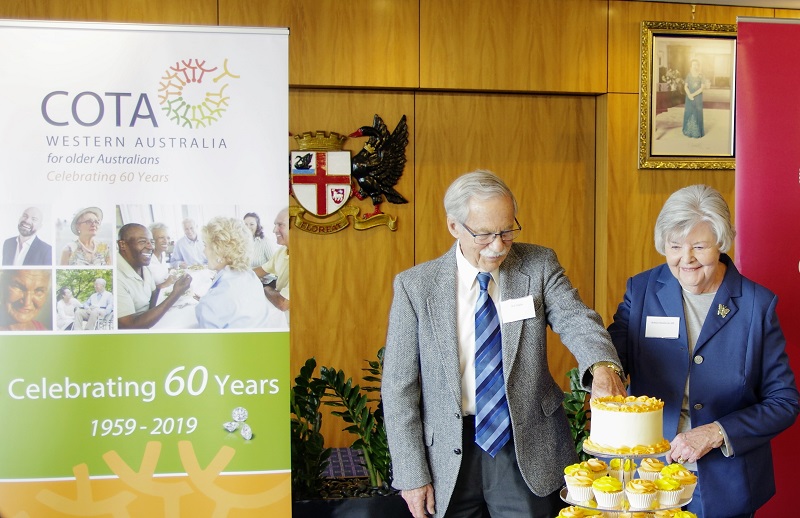 Finally, I wonder how different this Christmas will be to previous years? Are you feeling more connected to family and friends now that some of the COVID restrictions have been lifted? We've already seen the outpouring of emotions as people are reunited with loved ones following the opening of the borders. Wherever you are, I hope you are surrounded by loved ones or people who care about you.
Our office will be going on a short break from 24 December and re-opening January 4. From the whole COTA (WA) Team, we thank you for your support this year and we wish you a Happy Holiday Season.

Christine Allen, CEO