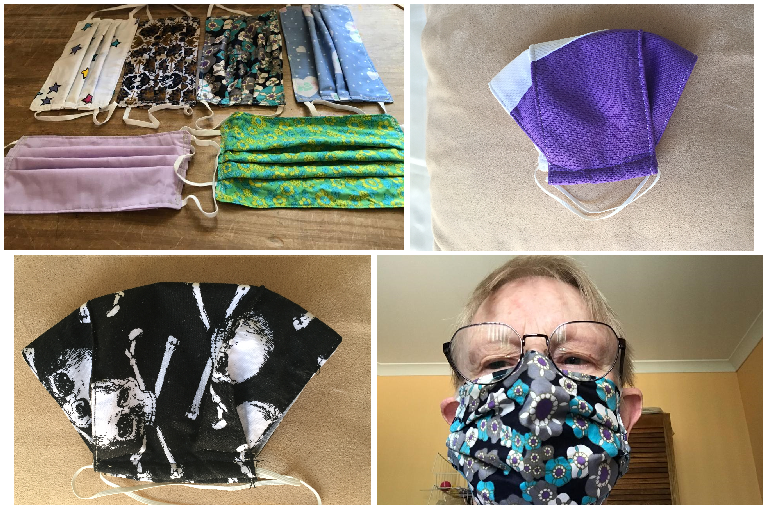 While we are probably all thankful, that we've come out of wearing mandatory masks during the lockdown in WA. During that time, many of our COTA (WA) mall walkers took back some control by researching and sewing some unique cloth face masks for those who need them.
Tackling problems like fit, comfort, fogging glasses and matching to your wardrobe, they created a variety of 3-layer masks for general use. Cloth masks in the community can be washed and free up surgical masks, which may become scarce for those on the frontline.
As with anything, it is essential to do your research. If you are looking at cloth masks again, at least 3-layers with different types of fabric are best to protect those around you. Make sure you wash them after each use.
Healthy WA has some information and guidelines on masks and when you should still wear them: https://healthywa.wa.gov.au/Articles/A_E/Coronavirus/Face-masks
The Conversation also provides some in-depth articles and thoughtful commentary: https://theconversation.com/au/topics/cloth-masks-86925