WHAT DO THE STATE AND FEDERAL BUDGETS OFFER OLDER PEOPLE IN WESTERN AUSTRALIA?
OVERVIEW
As far as older people are concerned, the WA State Budget 2023, like its Commonwealth counterpart, is geared more to those in receipt of government assistance support payments, rather than to all older people. In brief, there is not much in it for self-funded retirees, with some exceptions. As the National Treasurer has pointed out on numerous occasions, he is values-driven, and is concerned primarily with those who are in most need of support. Mark McGowan's budget in relation to older people emulates this approach.
THE STATE BUDGET IN BROAD TERMS (SENIORS AND AGEING PORTFOLIO)
The Government is investing $2 million over the forward estimates period, which includes:
$750,000 to extend the existing Seniors Peak Body service contract
$500,000 to support the Age-friendly Communities Social Connectivity Grants Program
$340,000 to develop more accessible information to approve awareness of existing services and concessions available to seniors
$400,000 for an advertising campaign to raise awareness of ageism
$450k additional funding allocated to the Social Housing Investment Fund to create 700 new dwellings in addition to 4,000 new dwellings previously proposed and the refurbishment of many more
HOW DOES THE STATE BUDGET AFFECT ME?
All Western Australians will receive $400 credit on their electricity bill, allocated in two equal instalments in July/August and November/December 2023
Hardship Utility Grant Scheme Payments for those who are in financial hardship and require assistance to pay their utility bills, will be increased by 10% to $640 per household (more for those above the 26th parallel)
For those living in regional WA, the Regional Airfare Zone Cap has been maintained and increased
The Seniors Cost-of -Living rebate will increase by the inflation rate to $104 for singles and $156 for couples
Increases in government charges (e.g. water, power) will increase by a maximum of 2.5% from 1 July 2023, i.e. well under the inflation rate
HOW DOES THE FEDERAL BUDGET AFFECT ME?
People receiving the Energy Assistance payment and who hold a concession card, e.g. pensioners, Seniors Commonwealth Health Care Card, (i.e. around 350,000 households), will receive $426
Job seeker will rise by $40 a fortnight to: $745.20 payment for single recipients and $631.20 for partnered people aged over 60 to those aged 55 who have been on the payment for more than nine months
Recipients of commonwealth rent assistance (CRA) payment will increase by 15% from 20 September 2023. The maximum amount of assistance would increase from $157.20 a fortnight to $180.80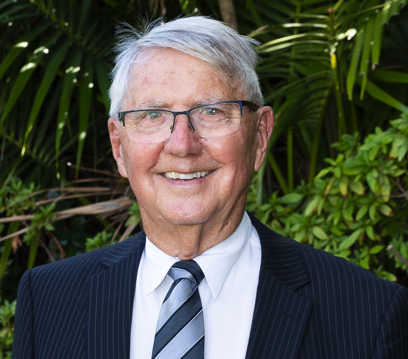 This COTA (WA) 2023 State and Federal Budget overview can be found on the COTA (WA) website: COTA (WA) 2023 State and Federal Budget Overview  
The COTA Australia Policy Alert: 2023 Federal Budget can be found: COTA Australia Policy Alert: 2023 Federal Budget  
For More Information
Chris Jeffery, Chief Policy Officer Council on the Ageing (WA) Inc.
COTA (WA)
T: 08 9472 0104
Posted in Information