COTA Australia 'Seniors Dental Benefit Scheme needed to guarantee access to oral health treatment for all older Australians'
The introduction of a Seniors Dental Benefit Scheme is crucial to ensuring all older Australians, no matter what their financial situation, can access the dental services they need, COTA Australia says.
The call comes ahead of an address to the Senate Select Committee into Provision of and Access to Dental Services in Australia being heard in Brisbane today (Wednesday 20 September 2023).
COTA Australia Acting Chief Executive Officer, Corey Irlam, says a Senior Dental Benefit Scheme is long overdue and a lack of political action is putting the health of older Australians at risk.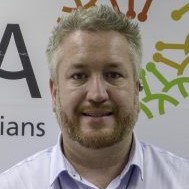 "Good oral health is important for people of every age, but for many Australians, including many older Australians, access to the affordable dental support they need is out of reach," Mr Irlam said.
"As we get older, the stakes get higher. The risks of poor oral health in young people can be substantial, but as we age the risks increase significantly. Evidence shows that poor dental health does not simply increase embarrassment and social isolation, there is also a relationship with the increased risk of diabetes, heart disease and chronic malnutrition in older people.
"The link between poor oral health and poor general health and quality of life is incredibly strong, however despite all the evidence, dental care in Australia currently receives little public funding. It's particularly difficult for more vulnerable older people and those living in rural and remote areas of the country."

Mr Irlam says COTA Australia, a member of the National Oral Health Alliance which also backs the introduction of a Seniors Dental Health Scheme, is urging the Federal Government to look holistically at the issue.
"The introduction of a Seniors Dental Benefits Program would ensure older Australians get access to the quality, affordable dental care they need will keep us healthier for longer, decreasing the burden on our public health care system and freeing it up for those who need it most.
"As we live longer, the importance of preventative health becomes even more critical, for our quality of life, our healthcare system and for the budget. Including dental in our healthcare system is the kind of prevention focused policy we need to see from our governments.
Note: Corey Irlam will address the Senate Inquiry Wednesday 20 September 2023 at 2.30pm.
To view or download the full: Media Release: Seniors Dental Benefit Scheme needed to guarantee access to oral health treatment for all older Australians
For more information
T: 02 6154 9740
W: COTA Australia: Seniors Dental Benefit Scheme
For More Information
COTA (WA)
Contact Chris Jeffery, Chief Policy Officer COTA (WA)
T: 08 9472 0104
Posted in Information