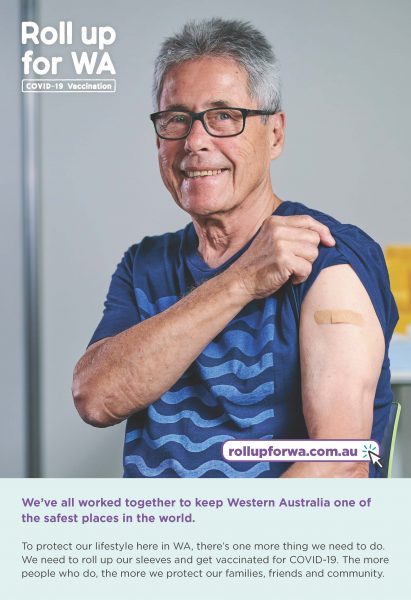 COVID-19 continues to be a risk. Keeping Western Australia safe and strong is a community responsibility and getting vaccinated is an important step towards that goal.
The WA State Government has just launched a "Roll up for WA" campaign to promote the COVID-19 vaccination program. You'll soon see and hear the Roll up for WA ads on regional and metro TV, radio, print and on billboards and posters.
From next Monday, 3 May, the AstraZeneca COVID-19 vaccine will be available to people aged 50 and over. Advice will be issued in coming weeks about how eligible people under 50 years old can receive the Pfizer vaccine.
Further information can be found on our COVID-19 page and the Roll Up For WA website.
Posted in Information