Thank you for supporting COTA (WA) on behalf of older Western Australians. Your contributions help us to deliver information, resources and services to seniors in WA – and to advocate for their rights.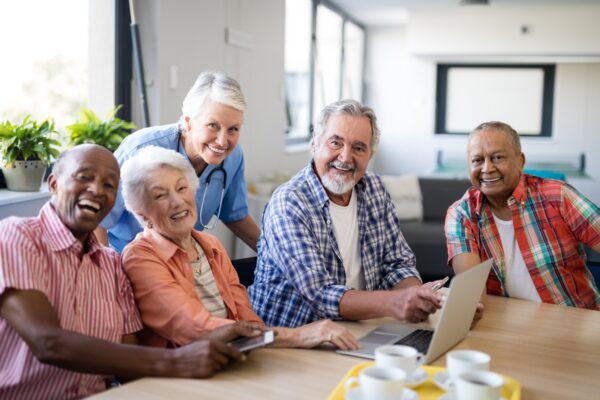 Community minded organisations are invited to support COTA (WA) in its advocacy and support of older Western Australians.
As part of this initiative, we are approaching a broad cross-section of industries and sectors including retail, mining, aged care, hospitality and tourism, local governments and other independent businesses and organisations. To give you sense of what you will be supporting should you decide to join us, attached is an information brochure that provides an overview of our key priorities and activities.
I do hope that you will help us to make a difference to the lives of older Western Australians by joining the COTA (WA) Supporters Program and proudly displaying the logo that demonstrates your support for positive ageing in Western Australia.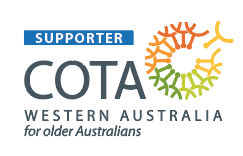 When you become a COTA (WA) Supporter you will receive in hard and soft copies:
COTA (WA) Supporter Logo Decals
High-resolution image of COTA (WA) Supporter logo for your website  WA State of the (Older) Nation Report 2021
Subscription to the monthly COTA Connections Newsletter
We will include your organisation details on our website with:
Your organisation logo
Your organisation website address to direct visitors to your website by clicking on your logo
You will also be eligible for:
Inclusion of your organisational events or articles in the monthly COTA Connections newsletter  Sponsorship opportunities with COTA (WA) for specific projects or initiatives
We look forward to keeping you informed about our activities in 2022.
COTA (WA) Supporter Application Form