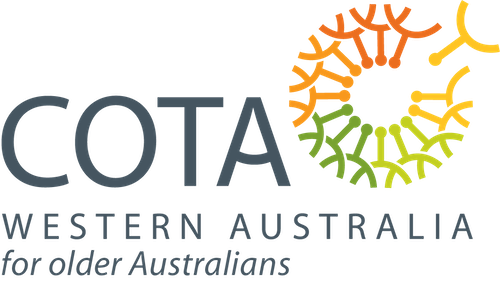 Seniors Awards Finalists Announced: Celebrating Outstanding Contribution
WA Seniors Week 2023, set to run from November 12 to 19, is fast approaching, and with it, the highly anticipated 2023 Seniors Awards. These awards are a testament to the invaluable contributions made individually by seniors and those who support them throughout Western Australia.
This annual celebration underlines the essential role seniors play in our communities, fostering positive aging and active participation in community life. The WA Seniors Awards, administered by the Council on the Ageing WA (COTA WA) in partnership with the Department of Communities (Communities) and Lotterywest, honor individuals and organisations for their exceptional dedication to older Western Australians.
In recognition of their outstanding efforts, the COTA WA, in partnership with Lotterywest and Communities, are delighted to unveil the list of finalists for these prestigious awards (See Attachment A in the full media statement for short Biographies).
2023 WA Senior of the Year – Metropolitan (Finalists):
Benito Chan
Dorota Pietowska
Michael Wiggin
2023 WA Senior of the Year – Regional (Finalists):
Bernice Climie
David Walker
Ybeltje (Ypie) Thomson
2023 WA Seniors Advocate of the Year (Finalists):
Kedy Kristal
Professor Loretta Baldassar
Marika Krstevska
023 WA Age Friendly Business of the Year (Finalists):
Connect Victoria Park Inc.
Nirrumbuk Aboriginal Corporation
Northern Suburbs Community Legal Centre – Older People's Rights Service (OPRS)
2023 WA Age Friendly Local Government of the Year (Finalists):
City of Fremantle: Ambassador Program
City of Mandurah
City of Melville
Mary Anne Stephens, Chair of COTA WA, expressed her enthusiasm, saying, "These awards highlight the extraordinary achievements of our seniors and those who go above and beyond to support them. It is a time to celebrate and appreciate the contributions made by older Western Australians, who continue to enrich our lives with their wisdom, experience, and boundless enthusiasm."
Nominations were open to both community and local government organisations and members of the public across Western Australia who recognised the remarkable work carried out by seniors or their advocates. The response was overwhelming, with numerous outstanding nominations showcasing the remarkable impact seniors have on our society.
The finalists, selected through a rigorous process, represent a diverse range of fields, from community service to the arts, and from health and wellness to lifelong learning. Their stories inspire and remind us of the remarkable potential of seniors to bring about positive change.
The awards will be presented during Seniors Week, with the winner of each award category being announced by the Hon. Don Punch MLA, Minister for Seniors and Ageing, on Tuesday, 14 November 2023.
The countdown to Seniors Week is on, and the anticipation is building as Western Australia gears up to recognise and celebrate the invaluable contributions of our seniors and those who champion their cause.
Download Finalists of 2023 WA Seniors Awards Media Statement and Attachments.
COTA WA MEDIA CONTACT: Mark Kinsela, CEO COTA (WA) mob: 0407 796 990


Posted in Information, Media